Data, Analytics, & Business Intelligence
Business decisions can be stressful … especially when you don't know how they're truly impacting your brand's digital marketing efforts. With ISG's Data, Analytics, and Business Intelligence services, you'll never have to wonder if you're making the right next move.
It's the heartbeat of the consumer buying journey. Data allows your brand to:
Improve Customer Segmentation
Drive More Effective Campaigns
Boost Lead Generation & Sales
Enhance ROI
Make Better Use of Marketing Budget
Gain Deeper Insights Into Customer Behavior
Identify New Opportunities for Growth
Data analytics has become an essential component of modern digital marketing strategies, as businesses increasingly rely on real-time analytics and insights to inform pretty much everything they do. After all, who'd want to spend another second wasting more time and resources on the wrong digital marketing strategy? Not us. And hopefully, not you.
Marketing Intelligence Solutions
with ISG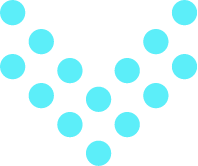 Data is who we are
It's in our DNA
We measure up, because we measure everything
At ISG, we know that data collection is nothing without an exceptional digital marketing strategy that considers your brand's ROI, Ad Spend, and Market Presence.
Data collection is key to crushing it in the digital marketing world. That's why ISG developed a suite of analytics and business intelligence tools to help brands make the most of their data. From lead generation to conversion, our tools can help you track and optimize every aspect of your customer's shopping journey – so you can be sure you're getting the most out of your digital marketing efforts.
A Full Funnel Approach, Powered by Data
ISG has been providing our data-driven marketing approach to connect renowned brands to millions of customers across the nation through:

Data, Analytics, & Business Intelligence
Advanced tracking & reporting that drive informed business decisions

Audience Targeting
We leverage innovative audience-targeting tools to identify & generate more qualified leads

SEM & Local Search
Proven brand and non-brand search strategies that help you stand out to your customers online

Search Engine Optimization
Hyper-targeted online content that ranks & converts. Leverage SEO and work your way to the top of search results.

Programmatic Media
ISG utilizes demand-side platforms to buy premium ad inventories in real time and with the most efficient ad spend

Social Media Management
Broadening your brand's reach across the most popular social platforms on the internet

Conversion Rate Optimization
Bigger, better sales numbers that increase your bottom line

Creative & Print
Best-in-class messaging and content that puts your brand front & center
In case you needed more reasons to give ISG a try
We get the competition jealous
Leveraging our advanced internal tools to build and segment audiences, drive more effective campaigns, and measure ROI, we'll ensure your brand stays miles ahead of the competition and better meets the needs of your target audience.
We keep it focused on what's most effective
We analyze your data in real-time and make faster, more informed decisions about which marketing tactics are working best for your brand. From optimizing keyword rankings to tracking social media engagement, we'll help you make the most of your marketing budget and generate more leads for your business.
We never stop looking for areas of improvement
We gain an unparalleled understanding of how your customers engage online and use that data to develop a dynamic, cost-saving strategy that attracts the right audience at the right moments. Whether you're using paid advertising or organic search strategies, we'll identify areas for enhancement and deliver better results over time.
Ready to take your business to the next level?