Conversion Rate
Optimization
Get the Most Out of Every Site Visit
If you're not sure where to start with Conversion Rate Optimization, ISG's team of experts can help. We'll work with you to identify opportunities for improvement on your website and create a plan for testing and optimization. Learn more below.
Is Conversion Rate Optimization Worth Investing In?
We all have a set goal for our website – whether it's making a sale, capturing a lead, or even just getting a visitor to sign up for your newsletter.
The sad reality is that most websites earn only about 1/5 of their full potential. Why? Because most businesses don't have access to the latest technology to conduct ongoing optimizations to their websites. They don't have the crucial tools they need to deliver a customized and streamlined experience to each segmented website visitor.
Companies will invest time, resources, and capital in directing traffic to their websites through Social Media, Search Engine Marketing, SEO, or Email Marketing; but when it comes to an actual website, most are built as dumping grounds for content, a labyrinth of web pages. Your website visitors have the potential to get lost, overwhelmed, and leave to go to another site that provides a better user experience. And brands scratch their heads wondering why they aren't converting. Dramatic, yes. But we're ISG, after all.
Don't Leave Money on the Table with an Unoptimized Website
If conversion optimization isn't top-of-mind when building and managing your brand's site, you're missing out on a major opportunity to increase sales and grow your business exponentially.
While it's simple in nature, the path to achieving a seamless user experience (UX) takes a profound understanding of human online behavior and years of data collection …
You know, something a digital marketing agency like ISG can provide. We use data to understand site visitors and their customer journeys to identify pain points they are encountering.
Conversion Rate Optimization
with ISG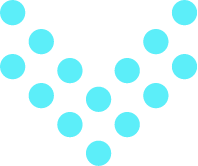 Get more conversions with CRO
CRO is merely taking the right measures to ensure you're doing everything you can to convert site visitors into customers, or really whatever you want them to end up doing. When it comes to CRO, ISG checks off all the boxes, and more …
Turn More Visitors Into Leads, Sales, & Customers
Generate More Revenue Per User
Lower Customer Acquisition Costs
Attract Your Target Market
Here's how we get it done
Turning data into destiny
We all know KISS (Keep It Simple, Sweety). ISG leverages smart-insight technology and advanced CRO tactics to gain picture-clear visualization of your users' buying journey and identify any bottlenecks in the purchase funnel. That way, we'll create an effortless user experience that practically carries them through your website and to the desired action.
Design and content that resonates
ISG's Creative department will produce compelling and relevant content that speaks to your target audience to create an immersive web experience for your brand.
By constantly testing and tweaking your website accordingly, such as A/B testing multiple versions, we can identify what works – and what doesn't – to ensure that more visitors take the desired action.
Ready to take your business to the next level?