We know, it sounds complex. But the truth is, Programmatic Media is really quite simple.  As a brand, you may be new to the idea of Programmatic Media. But as consumers, we've seen the results of programmatic everywhere since its inception. When you're watching "cat playing the piano" videos on YouTube, in between your favorite songs on Spotify, or on a digital billboard while stuck in rush hour traffic.
So, What Is Programmatic Media Exactly?
Programmatic Media is just digital marketing jargon for buying advertising space in real-time, using advanced computer algorithms. Fancy, huh? This includes banner ads on websites, videos, audio, streaming services, etc.
Programmatic allows for more targeted, efficient, and cost-effective media buying than traditional methods. Compared to manual or direct ad buying, Programmatic Media:
– Saves Time
– Prevents Wasted Ad Spend
– Provides Limitless Inventory
– Optimizes Campaign Frequency (CP)
Elevate your Brand Awareness with Programmatic Media
Programmatic Media has the scale to make a monumental impact on brand awareness. With the right omnichannel approach, brands can be a massive part of their consumers' purchase journey — every step of the way. But it's not just the amazing exposure that has brands absolutely buzzing about Programmatic Media. It's also..
A hands-free approach
to Ad buying
Programmatic Media automates the process of finding ad inventory and negotiating prices. This means that ad space can be bought and sold quickly and easily, without the need for any human intervention.
Cost-efficient advertising
at its core
Programmatic Media buying is a transparent way of buying ad space, as prices are determined by an open auction. This increases competition and drives down prices, making it a more wallet-friendly means of ad buying.
It's easy to track
advertising platform
Advertisers have the ability to see when, where, and to whom their ads are being shown. With programmatic, brands can track every advertising dollar and know exactly how it affects their bottom line.
When Programmatic Media Turns Problematic
Programmatic Media is growing rapidly in popularity, but too many brands seem to be missing the mark and not seeing the conversions they'd like from their advertising efforts.
That issue is for one simple reason: Audience Targeting.
Targeting the correct audience is integral to having a successful marketing campaign. The use of incorrect targeting or misallocation can lead to higher costs, poorer performance, and wasted spending. Nobody wants that, now, do we?
Programmatic Media
with ISG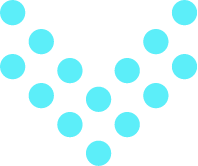 We Utilize Advanced Audience Targeting Tools to Out Perform the Rest
ISG has profound experience utilizing advanced Audience Targeting tools to excel all areas of the customer buying journey for our partners, especially when it comes to Programmatic Media.
The Channels
Display
Native
Video
YouTube
OTT/CTV
Audio
Digital Out-of-Home
Here's How We Get it Done
Leveraging key metrics like clicks, impressions, viewability (chances of being seen), and engagement, our Programmatic Media team has a deep understanding of the programmatic landscape and can quickly optimize your media strategy in real-time.
Utilizing advanced Customer Data Platforms (CDPs), we build audiences and segment lookalike audiences — groups with similar shopping behaviors to your current customers — to discover areas for improvement and cost-cutting opportunities at the most granular level.
Transparency at all costs
ISG leaves it all out in the open when it comes to ad spend, ensuring you always know where your advertising dollars are being allocated to. We'll develop a custom pricing model tailored to your brand's specific needs.
To consistently drive performance and better-quality inventory, ISG always strives for the highest viewability possible for our clients. We leverage ad verification tools to track how often the ad is viewed, as well as ad fraud — one of the most common issues in Programmatic Media — to ensure you're always getting the most out of your ad spend.
Nobody wants their brand's ads placed next to inappropriate content or associated with the wrong sort of messaging. ISG implements trusted third-party partners to ensure your brand isn't just seen — but seen in the right light.
A Full Funnel Approach, Powered by Data
ISG has been providing our data-driven marketing approach to connect renowned brands to millions of customers across the nation through:

Data, Analytics, & Business Intelligence
Advanced tracking & reporting that drive informed business decisions

Audience Targeting
We leverage innovative audience-targeting tools to identify & generate more qualified leads

SEM & Local Search
Proven brand and non-brand search strategies that help you stand out to your customers online

Search Engine Optimization
Hyper-targeted online content that ranks & converts. Leverage SEO and work your way to the top of search results.

Programmatic Media
ISG utilizes demand-side platforms to buy premium ad inventories in real time and with the most efficient ad spend

Social Media Management
Broadening your brand's reach across the most popular social platforms on the internet

Conversion Rate Optimization
Bigger, better sales numbers that increase your bottom line

Creative & Print
Best-in-class messaging and content that puts your brand front & center
Ready to take your business to the next level?