Are you leveraging popular social media platforms to gain and retain customers? Social Media Marketing is a highly effective tool for reaching and engaging new and existing customers. Leveraging our advanced analytics, ISG Media can develop a Social Media marketing campaign designed for your brand's specific needs. Connect with us today to learn how.
Is Social Media Management Really Necessary?
Social Media — you know, the thing no one seems to be able to stay off of. Whether it's keeping up with friends and family on Facebook, tweeting about current events on Twitter, or sharing photos and stories on Instagram, social media has become a part of our everyday lives.
It's no wonder social media has become one of the most powerful tools in digital marketing. What was once a want is now a need, with social media serving as an integral aspect of the digital marketing landscape. Businesses can quickly connect with potential and current customers right at their fingertips — building brand awareness, generating leads, driving sales, and creating communities.
Social Media Management the ISG Way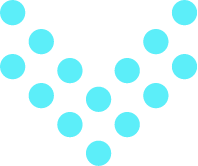 Personalized + Insight Driven
Social Media Management Campaigns
Research to define & understand your audience
We gather information from you're sales and marketing teams and acquire your web analytics and run it through our Customer Data Platforms and advanced internal tools so we can understand your ideal audience at the most granular level.
Social media audience segmentation
With this data we are able to not only understand who your potential customers are, but also define their frustrations and motivations to purchase. Based on this data we are able to organize your email lists and create email campaigns for various user journeys.
Deploy social media campaigns
Utilizing the date acquired to define and understand your potential customers we then leverage our in-house marketing team to curate highly effective email marketing campaigns that will move your target audience further down the customer journey and result in conversions and customer loyalty.
Leveraging Every Aspect of Your Social Media Management Campaign
We leverage industry-leading tools to help segment your audiences into digestible and viable lists of consumers likely to engage and buy your product.
Engaging content creation
From concept to execution, ISG leverages our in-house Creative department to develop fresh and engaging content that converts.
Click-worthy social media Ads
Your ad is competing against millions on social media, and you have 3 seconds, on average, to grab a user's attention before they keep on scrolling. ISG will help you create captivating content that stops them in their tracks.
Social media cost analysis
With our advanced reporting and team of social media specialists, we provide a detailed breakdown of where your spend is going, what the costs are, and what improvements we are working on to lower the overall cost — while providing you with the maximum amount of conversions possible.
We're Always Looking for New Ways to Improve your Social Media Management Campaign
We A/B test everything to find the perfect audiences for your business and ensure that spend is kept to a minimum while results are at a maximum.
We continue to push the envelope and build custom audiences and lookalike audiences — audiences that share similar commonalities with your current customer list.
Ready to take your business to the next level?