Is your brand making the most out of paid search? If not, your ads run the risk of falling behind the search engine rankings. ISG is here to assist with developing and executing an effective pay-per-click strategy to grow brand awareness and drive almost immediate results for your business.
The Race to the Top of the Search Results Page
We know, using sports analogies in business is getting old, but no digital channel describes head-to-head competition better than Search Engine Marketing — the art of getting found on the world's most popular search engines. When's the last time you went to page 10 in your Google search results? Yeah — we thought so.
Investing in product development, website design, and marketing campaigns means nothing if potential customers have to skip through Google search result pages (SERPs) just to see your ads. Right now, every online business is in a tight race for those first-page spots in Google, and the golden ticket is a little something called Pay-Per-Click advertising.
How to Get to the Top Fast?
Pay-Per-Click: The fast & cost-effective way to stand out
Pay-Per-Click, or PPC, is a digital advertising technique where brands bid on keywords — words and phrases that potential customers might search — and then pay the PPC management system whenever one of their ads is clicked on. It's like buying website visits … but don't feel bad, your competition is doing it right now as you're reading this.
Keywords are what connect potential consumers to brands at the end of the day. It's what they type into their search bars when they think of you or something you can provide. Keywords are given a value based on: Competition Level, Difficulty, Search Volume.
The hotter the keywords, the higher the price.
In our case, ISG would bid on the phrase, "digital marketing agency," and one of our ads should appear at the very top of Google's search results page. If not, a competitor of ours could claim that phrase and direct potential customers to their ads.
SEM & Local Search
with ISG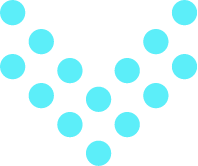 We Utilize Advanced Audience Targeting Tools to Out Perform the Rest
ISG has profound experience utilizing advanced Audience Targeting tools to excel all areas of the customer buying journey for our partners, especially when it comes to Programmatic Media.
The Channels
Display
Native
Video
YouTube
OTT/CTV
Audio
Digital Out-of-Home
Here's How We Get it Done
We help you spend smart by identifying the right audience, down to the most granular level, with our advanced customer data platforms.
We're keyword connoisseurs
ISG uses collected data to reveal unique keywords that will help your ads rank at the top of search result pages. Most importantly, it will prevent your competitors from swiping traffic away from you.
We'll utilize our advanced internal tools to occupy the top paid ad spots and show the competition that you're not going anywhere.
We A/B split test different versions of campaigns to determine what's best for your brand.
As Tier 1 Account Holders with Google and Bing, ISG has access to the highest level of support with dedicated account representatives.
We help your campaigns stay ultra-relevant by rapidly evolving your content and PPC strategy.
Are you Leveraging Keywords on your site?
Chances are if your company is well known in your industry, others will attempt to bid on your branded terms — the keywords that include your actual brand or product names. If you aren't bidding on branded terms, then you could be losing out on easy, cheap clicks to competitors trying to swipe your leads.
Non-brand keywords, or generic terms relating to your brand that don't include the name, should also be an essential part of your bidding strategy. Although non-brand has a higher cost per click, the search volume is incremental. Imagine being a local pizzeria and owning the phrase "cheese pizza."
A Full Funnel Approach, Powered by Data
ISG has been providing our data-driven marketing approach to connect renowned brands to millions of customers across the nation through:

Data, Analytics, & Business Intelligence
Advanced tracking & reporting that drive informed business decisions

Audience Targeting
We leverage innovative audience-targeting tools to identify & generate more qualified leads

SEM & Local Search
Proven brand and non-brand search strategies that help you stand out to your customers online

Search Engine Optimization
Hyper-targeted online content that ranks & converts. Leverage SEO and work your way to the top of search results.

Programmatic Media
ISG utilizes demand-side platforms to buy premium ad inventories in real time and with the most efficient ad spend

Social Media Management
Broadening your brand's reach across the most popular social platforms on the internet

Conversion Rate Optimization
Bigger, better sales numbers that increase your bottom line

Creative & Print
Best-in-class messaging and content that puts your brand front & center
Ready to take your business to the next level?