Making Yourself at Home in your Customer's Inbox
Email marketing can be a great addition to any marketing mix, and with a little bit of guidance, it's a highly effective tool for reaching and engaging new and existing customers. Leveraging our advanced analytics, ISG Media can develop an email marketing campaign designed for your brand's specific needs. Connect with us today to learn how.
Why is Email Marketing Important?
Email marketing isn't exactly a new segment within the digital landscape, but it's quickly growing to be one of the most valuable channels for businesses, regardless of the industry.
The numbers don't lie …
Nearly 4 billion people use email daily, and that number is projected to go up to 17.9 billion users by 2027. Why wouldn't you want to leverage email as a cost-effective way to connect with your customers?
We're not assuming you haven't tried email marketing; we're just saying you haven't tried it the ISG way.
Email Marketing
the ISG Way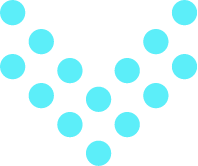 User-Centric + Data Driven
Research to define your target market
We gather information from you'r sales and marketing teams and acquire your web analytics and run it through our Customer Data Platforms and advanced internal tools so we can understand your ideal audience at the most granular level.
With this data we are able to not only understand who your potential customers are, but also define their frustrations and motivations to purchase. Based on this data we are able to organize your email lists and create email campaigns for various user journeys.
Deploy email campaigns
based on user journeys
Utilizing the date acquired to define and understand your potential customers we then leverage our in-house marketing team to curate highly effective email marketing campaigns that will move your target audience further down the customer journey and result in conversions and customer loyalty.
Email Marketing Campaigns
For the Entire Sales Journey

and Beyond
Announcing yourself to the world can be a daunting task. Put your best foot forward with ISG's introductory email campaigns to kick off a life-long relationship with your audience.
Shopper forgot something in their online cart? We'll remind them to come back and complete their order — and maybe throw in an incentive. ISG pre-plans messaging to your audience before, during, and long after the point of sale in order to maintain engagement and drive both short-term and long-term ROI.
Leveraging our in-house Email Marketing and Creative teams, ISG offers an email service that's as adaptive and agile as your range of offers. We have deep experience developing, executing, and managing promotional campaigns for some of the world's most renowned brands.
We don't just help you sell products, we help you create a loyal customer base that are excited about your products and keep coming back for more.
Why Choose ISG for Your Email Marketing Initiatives?
Reach tons of people quickly & easily
We'll build email campaigns from scratch with rapid integration, so your brand can pump out messaging to your consumers effectively and consistently.
Laser-precise audience targeting
When it comes to email marketing, Audience Targeting is crucial. ISG's Customer Data Platforms and advanced internal tools allow us to understand your ideal audience at the most granular level, saving your brand both time and money.
We get personal with our emails
Studies have shown that personalized emails improve click-through rates by 14% and conversion rates by 10%. ISG leverages our in-house Creative team to develop engaging and highly personalized messaging that's tailored directly to your audience — getting people to not only open your emails, but to take action.
We find what works, then make it better
Open rate, click-through rate, bounce rate — it all matters. ISG tracks every touchpoint of the email marketing journey to discover new ways to enhance the effectiveness of your campaigns and further segment audience groups — all with your ROI front of mind. We consistently test: Delivery Time, Messaging, Design, Offers, and Geography.
Ready to take your business to the next level?