We're More Than Just Looks!
We have the brains (data) to back it up.
It's no surprise that creative plays a crucial role in a consumer's relationship with your brand or products. Unfortunately, many brands don't consider the fact that creative takes strategy, and without it, you're risking wasting money, time, and resources on dead-end design. An "oh, this looks cool" will quickly turn into something not so cool when the revenue reports come in.
While many marketing companies promise to do whatever they can to "think outside the box," or the hundreds of other overused sayings you hear pitched, they seem to be forgetting one crucial fact: this is a digital world, driven by data.
ISG Lives at the Intersection of Data + Design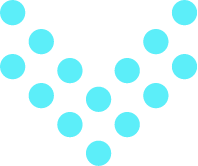 ISG: The Right Brain
Left Brain Agency
We pair advanced analytics with stunning creative to deliver visual solutions for your brand that actually convert.
We're dreamers and innovators, obsessed with seeking new ways to tell your brand's story and connect to your target audience on a more meaningful level. We move audiences with our glance-grabbing creative concepts, developed by our talented in-house team and backed by our deep experience in marketing and print services.
Corporate Branding Design
We're inspired by the ever-changing world and how it interacts, implementing advanced design techniques to help you "brand out" from the competition. Our graphic design team will develop creative concepts that are on-brand and on-message, honing in on aspects including:
Typography – Choosing the right font size, typeface, and line spacing can make a big difference in how a design is perceived.
Color Theory – The right use of color can help create a certain mood or feeling and can also be used to contrast or complement other elements in a design.
Layout & Composition – The way elements are arranged on a page can have a big impact on how easy it is for the viewer to understand and digest the information.
Copywriting that Converts
The pen is still mightier than the sword, and having brand storytellers like ISG on your side will allow your brand to connect with your target audience at an even greater level.
We'll work with you to develop a unique voice for your brand that will resonate with your customers. Our copywriters are experts at crafting compelling stories that will grab attention, keep readers engaged, and get them to take action. Whether you need help with website content, ad copy, or anything in between, ISG will make sure your message is communicated clearly and effectively.
Your website is your moneymaker, your digital storefront, and your calling card. As such, we look to optimize your efforts to leverage this marketing tool as much as possible. We'll redesign, optimize, and A/B test until we find the best result producing site based on your needs.
Design for Print &
Marketing Materials
Print marketing is not dead. In fact, creative and well-designed print collateral is still a powerful marketing tool and not going anywhere anytime soon. From business cards to brochures, ISG offers graphic design and copywriting services to develop and execute captivating collateral for your brand.
More Reasons to Work with ISG For Your Creative Design Needs
We provide creative design services for every stage of your marketing funnel, from initial awareness all the way through to purchase and beyond.
ISG helps turn creative potential into business success. We work with you to design and implement creative growth strategies that deliver real, tangible results.
By testing different visuals and messaging, we quickly identify the winning combination that works best for your target audience.
Ready to take your business to the next level?